So this is the other personal project I've had on my hit list. This one is a BurdaStyle
pattern
for a high-waist deep V-neck dress I found on their website. It's not as much of a challenge as the Bombshell dress but I might be able to finish it by New Year's Eve, and then show it off. I do love the bodice and neckline on this one.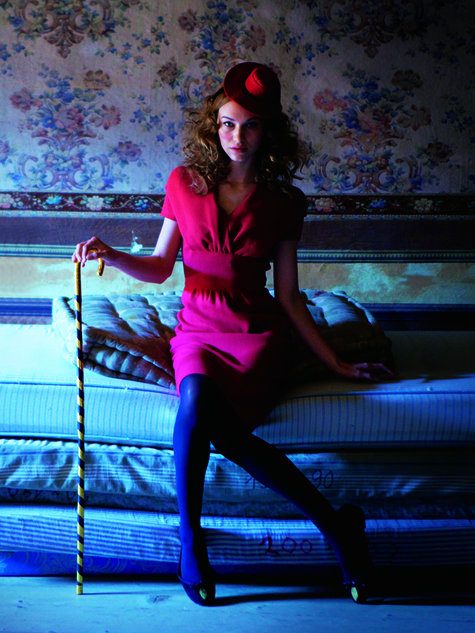 Here's another version of it by a BurdaStyle member:
I would make it with plain black wool crepe fabric on the bodice and waist, with this black/silver ruffle knit I wrote about
here
on the skirt.
So Door #2 certainly is tempting. But then there's
Door #1
, The Bombshell (in case you missed it):
Gertie herself - see more here
I found some great fabric options for this dress today at
EmmaOneSock
and
Gorgeous Fabrics
:
Royal Purple/Peacock Brocade from Gorgeous Fabrics

French purple/turqouise jacquard from EmmaOneSock
French 3-D Graphic Jacquard Larkspur from EmmaOneSock
So do you see my dilemma? How do I decide? I need some help, Readers! Which dress/fabric do you like best??? If this were you, which dress would you wear? Comments, please!