I am trying to form a plan. This week I will be finishing up a large handbag order (I've completed 5 and I have 4 still to go by Friday), then next week I'll be working on my last skirt order for 2011 and starting on my Christmas presents. But off in the horizon I can see some time to do one or two personal projects over Christmas and New Year's. And I want to be ready to go (materials, fabric, patterns), so I'm trying to figure out what project(s) I'll make.
Here is Option #1: The Bombshell Dress from Gertie's Sew Retro online Crafty course. I purchased the course when it was on sale over Thanksgiving after having my eye on it for months. Gertie Hirsch is one of my sewing heroes and anyone interested in sewing should check out her fabulous blog,
Gertie's New Blog for Better Sewing
. I have a bit of a girl crush on her, so I am excited to take the class:
Gertie herself - see more here
I like this dress for obvious reasons: it's super sexy and while it has a retro style, it's not too retro (I still ned to blog about my take on this - I like retro but not full-retro).
I would learn a ton in this class - boning, horse-hair hem lining, new lining techniques, new hand stitches, bodice fitting - so it's very tempting. Here's some completed projects from ladies who have taken the class: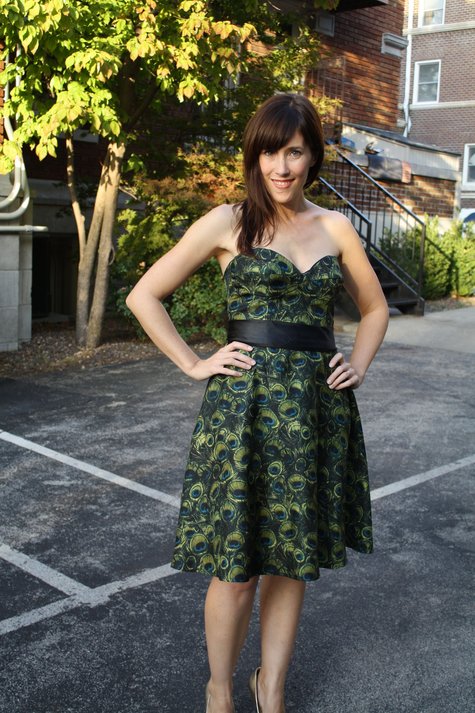 Peacock version here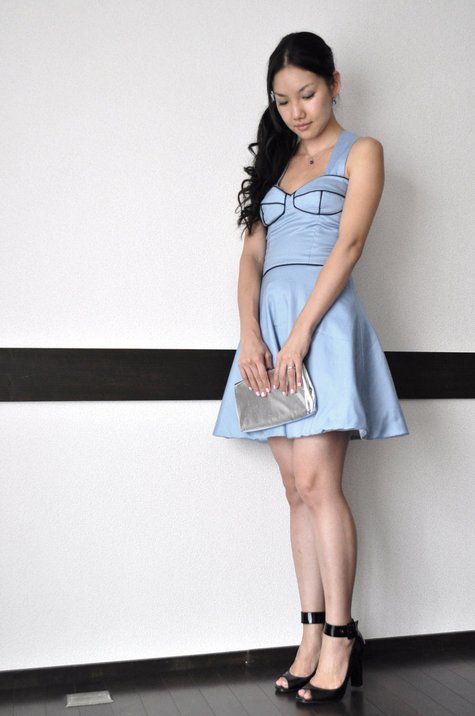 Alice in Wonderland - here
I like the sarong style skirt best, and the halter neck (strapless dresses tend to make me look like a body builder since I have broad shoulders). But for once I have no idea about fabric. Shantung? Crepe? Medium-weight cotton? Linen? They would all work because they have structure and drape without being too slippery. I guess this means more fabric ogling to see if I see something I like!